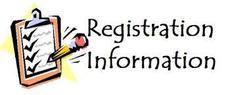 Registration for St. Joseph Children's Religious Education Program, grades Pre-K through 7, for the 2020-2021 school year has begun.  A pre-populated registration form for each family that is currently participating in our parish programs has been mailed. For families who are new to our parish please use the Religious Education Registration Form to enroll your child(ren).
If this is the first time your child is registering in any of our classes or sacraments, you must supply documentation of your child's baptism and sacraments received as well as any previous Catechetical training records from programs outside of St. Joseph.
This year, faith education will be offered in two distinct methodologies; at home study for levels 1-7 and family-based Catechesis of the Good Shepherd (CGS)* providing monthly parent Zoom sessions in addition to child and family guidance and support at varying days and times. See the CGS section on the St. Joseph website for more information.
Children ages 3-5 (pre-K and Kindergarten) are encouraged to enroll in the Catechesis of the Good Shepherd (CGS)* Level I additionally including weekly Zoom prayer time and family time in the atrium
Children in grades 1 – 3 may enroll in either

Catechesis of the Good Shepherd (CGS) Level II for grades 1 and 3* additionally including bi-weekly Zoom reinforcement sessions, outdoor sessions and family time in the atrium. CGS for Grade 2 additionally including (tentative) weekly in person atrium and/or occasional Zoom sessions, and outdoor sessions OR
Pflaum at-home weekly study program with biweekly Catechist support, based on the Sunday Gospel for grades 1-3

Children in grades 4 through 6

who have completed all prior grade levels are offered the Pflaum at-home weekly study program with biweekly Catechist support, based on the Sunday Gospel.
who are first starting their faith formation may enroll in RCIC which is tailored to the child's specific needs
*waivers are required for all in person lessons
Sacramental preparation and Sacraments are available for all St. Joseph Parish children
If registering a child for the Sacraments of Reconciliation and Eucharist, generally grade two, a child of Saint Joseph Parish must have completed level one and have the appropriate catechetical background and understanding of the sacrament. The non CGS program will require added at home study, child participation in two four-hour Saturday morning retreats and Sunday afternoon practices for both sacraments in addition to the Saturday Sacrament itself. (retreats may be virtual). The CGS program will include 5 additional meditation sessions and a Saturday retreat.
To be eligible for the Sacrament of Confirmation, children of Saint Joseph parish should be at least in grade seven and have the appropriate catechetical background and understanding of the sacrament. This program will require 2 student/parent meetings, a minimum of 20 hours of volunteer/service time, a Saturday retreat (may be virtual), an evening reconciliation, a Sunday afternoon practice for the sacrament in addition to the sacrament itself.  Non-Catholic School children are also required to complete an at home level 7 and Confirmation study program.  Additional forms will be handed out at the first parent meeting.
Tuition rates are as follows:
PREP Grades 1-6, one child/$50, two children/$100, three or more children/$150
CGS Age 3 through Grade 3, Free-will offering to support monthly materials
First Eucharist – Grade 2, $15
Confirmation – Grade 7, $50
If you make the commitment to volunteer as a Catechist, or Aide, your family's total base tuition (not including sacramental fees) will be reduced by 75%.
Payment options accepted for all fees are by cash, check (make payable to St. Joseph PREP), bank or charge card. If you require a payment plan, you will need to make a $10 deposit to hold a spot for your child.  Scholarships are also available, please contact the parish office for information.
We are asking that parents volunteer to help on a rotating basis somewhere in our parish program. Please select an option on your family registration form.
PREP/CGS Registration Form (PDF)
Sacrament Only Registration (PDF)

2020-21 PREP Scholarship Application (contact rectory office)