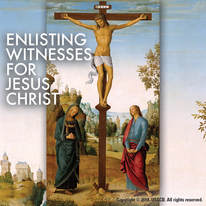 All PREP Classes and Activities have been CANCELLED until further notice.
Registration for the 2020-2021 Religious Education year begins soon
St. Joseph PREP is the religious education program for all parish children in Grades 1 through 7 that do not attend a Catholic Elementary school.
The Sunday morning Catechist Lead Instruction teams meet every other week from 8:45 to 10:35 AM and utilize textbook and/or pamphlet-based programs.  Children attend classes every other Sunday. Two teams are formed, "Red" and "White" to keep class sizes under 15 students to improve the children's interaction with each other and their catechists.
Students are exposed to the fundamentals of our faith every year.  Each year's curriculum builds on the previous year so that the learning is cohesive.  The sessions will cover the breadth of the entire Catechism in a rich and age-appropriate way, to connect with students of diverse backgrounds and differing familiarity with the Catholic Faith.  Children learn traditional Catholic prayers and formulas such as the Rosary and the parts of the Mass.
The 2019-20 Sunday PREP program for levels 1-5 will utilize the Sophia Institute Spirit of Truth Curriculum
All lessons are presented in an age appropriate manner that will inspire the children to seek out ways to practice their faith in their daily lives.  The program has engaging lesson plans and activities that will immerse the children in a memorable journey through the Catholic Faith.  While it's important for your child to understand the Faith, Spirit of Truth is designed to help them internalize the Faith and apply it to their own lives, providing ample opportunity for them to reflect on how everything they are learning applies to their own lived experience.
If you have questions, contact Andrea Jackowski at 610-850-4228 or at stjosephprep@comcast.net
Please see the PREP Parent Handbook for more information: 2019-2020 Parent Handbook
2019-2020 Registration information can be found here
2019-20 PREP Calendars
(updated 2/18/20)
Volunteers please click below for Safe Environment information and requirements