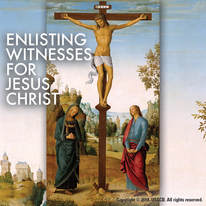 Registration for the 2019-20 Religious Education year will begin Sunday, April 7, 2019
St. Joseph PREP is the religious education program for all parish children in Grades 1 through 7 that do not attend a Catholic Elementary school. It is offered bi-weekly by team on Sundays 8:45 am–10:35 am.
Sacramental preparation is provided for all Parish children.
If you have questions, contact Andrea Jackowski at 610-850-4228 or at stjosephprep@comcast.net
The Sunday PREP program utilizes the Pflaum Gospel Weeklies Faith Formation Program which consists of a faith formation handbook for each child called "What the Church Believes and Teaches", plus weekly Gospel-based lessons.
​
The PREP handbook contains an age-appropriate summary of essential Church teachings in conformity with the Catechism of the Catholic Church.
​
The weekly lessons are written according to the yearly liturgical cycle, centered around the Sunday Gospel reading which is presented in an age appropriate manner, and inspire the children to seek out ways to practice their faith in their daily lives. These take-home booklets provide a resource that parents are expected to use as well, particularly on the off-weeks when children are not in attendance.
For more information on the Pflaum Gospel Weeklies, see pflaumweeklies.com.
Please see the PREP Parent Handbook for more information: 2018-2019 Parent Handbook
Registration information can be found here
PREP Calendar
(revised 2/26/19)